W tym roku wybraliśmy się na ostatni coursing organizowany przez oddział Warszawa. Postanowiliśmy zapisać nasze dwie szybkie dziewczyny oraz chłopaka. Nie spodziewaliśmy się, że te wyścigi przyniosą nam tyle emocji - zarówno pozytywnych jak i negatywnych. Wspaniale było się spotkać z naszymi przyjaciółmi i całe zawody dyskutować o naszej pasji i wymieniać się doświadczeniami. Niestety pogoda wybitnie nam nie dopisała. Zawody odbyły się na polu, gdzie była mała ilość drzew czy budynków w okolicy i wiatr rozhulał się po polu na dobre... a raczej prawdziwa wichura. Na domiar wszystkiego jeszcze zaczął padać deszcz i tak padał praktycznie większość czasu. Kto zna naszą rasę ten wie, że to najgorsze z możliwych warunków do biegania dla charcika włoskiego.
Pomimo tego nasze psy świetnie sobie poradziły z biegiem i jedynie największy pech dopadł naszego Cygana. Biegł on parze z innym młodym samcem, który atakował go przez całą trasę aż wreszcie już na samym końcu Ari odpuścił bieg gdyż nie był już dłużej w stanie odpierać ataku innego psa. Wabikowy niestety nie zatrzymał biegu wcześniej widząc ten przedłużający się atak i pozwolił na to, by drugi pies przez większą część trasy atakował Cygana. Bardzo jestem zła z powodu tej sytuacji, gdyż Ari dopiero zaczął biegać na parkurze i nie wiem czy ta sytuacja nie spowoduje, że już będzie miał uraz aby pobiec z innym psem. To bardzo częsty problem w tej rasie, więc mam ogromny żal do osób decyzyjnych, że pozwolili na tę sytuację przez tak długi czas i nie zatrzymali wabika. Tamten samiec oczywiście dostał dyskwalifikację a mojemu sędziowie kazali pobiec raz jeszcze zaraz po tej fatalnej sytuacji, co było ponownie bardzo złą decyzją, gdyż był jeszcze bardzo zestresowany tym atakiem i w dodatku już zmęczony po zrobieniu prawie całej trasy i to jeszcze w dużym stresie. To wszystko spowodowało, że już na starcie był skulony i spięty z nerwów i tylko ruszył za wabikiem po prostej i wrócił do mnie nerwowy.
Piszę to dla Was, aby pokazać Wam, jak bardzo odpowiedzialna to jest praca bycie osobą która sędziuje i prowadzi wabik. Od ich decyzji zależy, czy pies będzie miał traumę i przestanie na zawsze być zawodnikiem. Obawiam się, że tak będzie w naszej sytuacji. Prawidłowe zachowanie powinno być takie, że bieg powinien być wstrzymany jeśli drugi pies bez przerwy atakuje pierwszego. Stalker powinien dostać dyskwalifikacje, a drugi pies powinien byś puszczony solo, ale na koniec zawodów a nie od razu po takiej akcji w stresie. Płacimy za zawody spore pieniądze i walczymy o podium. Nasz Cygi nie dostał szansy na jaką zasłużył, pomimo że bardzo wytrwale i zaciekle biegł pomimo ataków. Chciałabym, aby sędziowie oraz osoby puszczające wabik wyciągali wnioski z takich sytuacji a także właściciele, którzy puszczają swoje psy pomimo tego, że ich psy nie nadają się do biegu z drugim psem.
Jednak w całym tym coursingu mieliśmy swoje sukcesu pomimo tego feralnego biegu.
Poniżej przedstawiam Wam wyniki:
Male mix class:
Wasabi Super Charty - 1st place, CCWC, BOS
Duke Of Earl Super Charty - 3rd place
Female CACIL class:
Bogina Super Charty - 2nd place, res-CCWC
Kim Flo Super Charty - 3rd place
Ultegra Super Charty - 4th place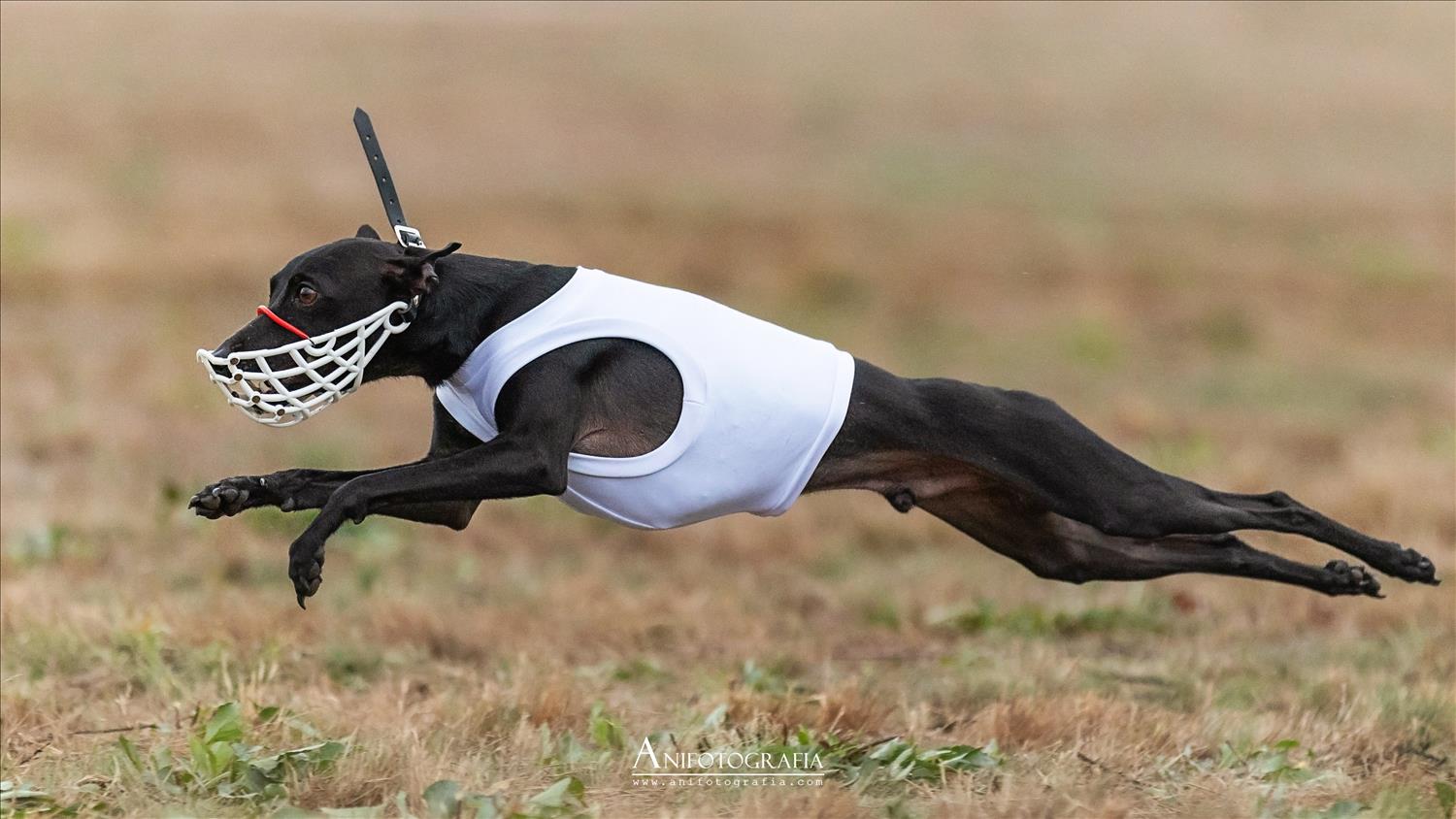 Ari As Key Primo Pellegrino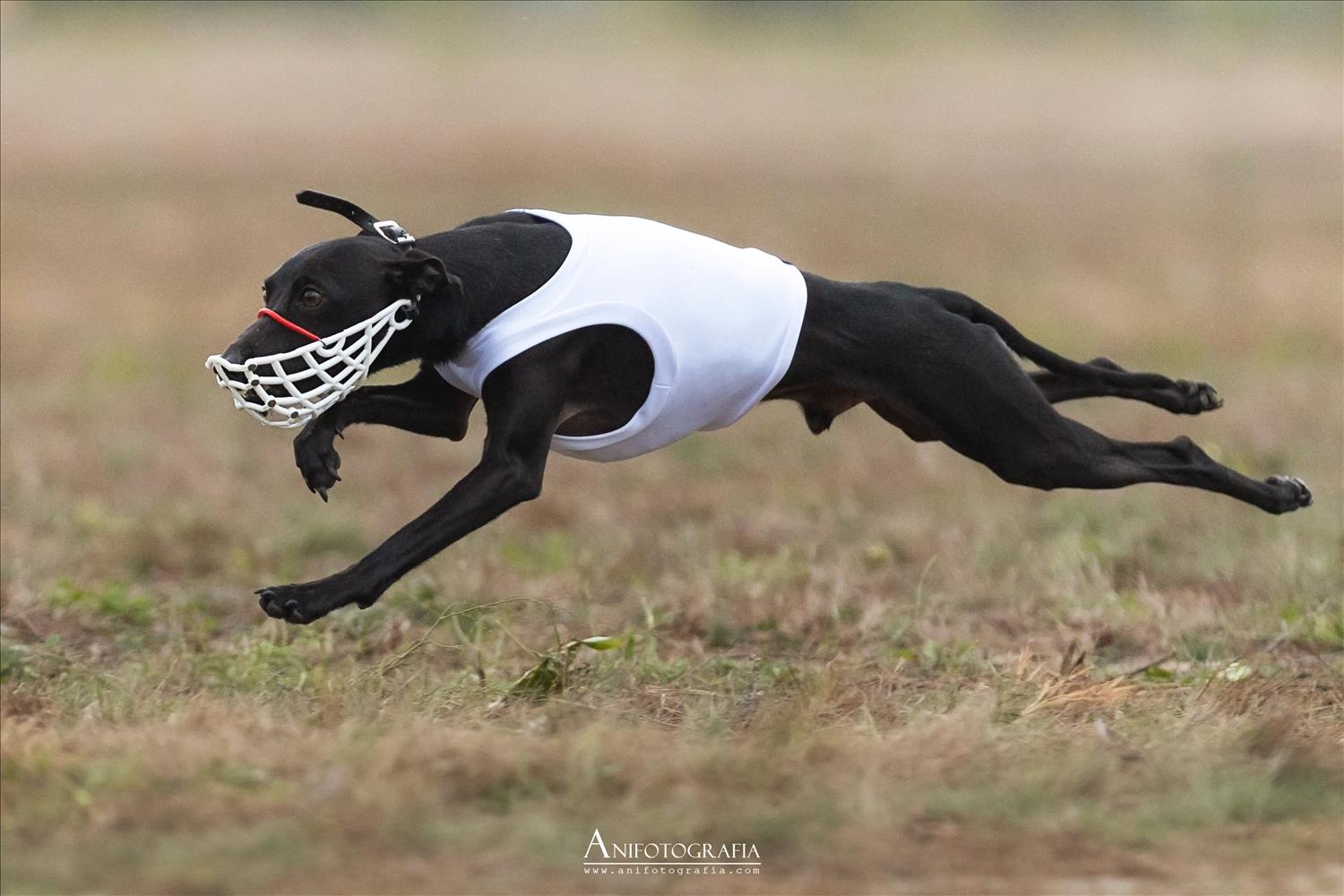 Ari As Key Primo Pellegrino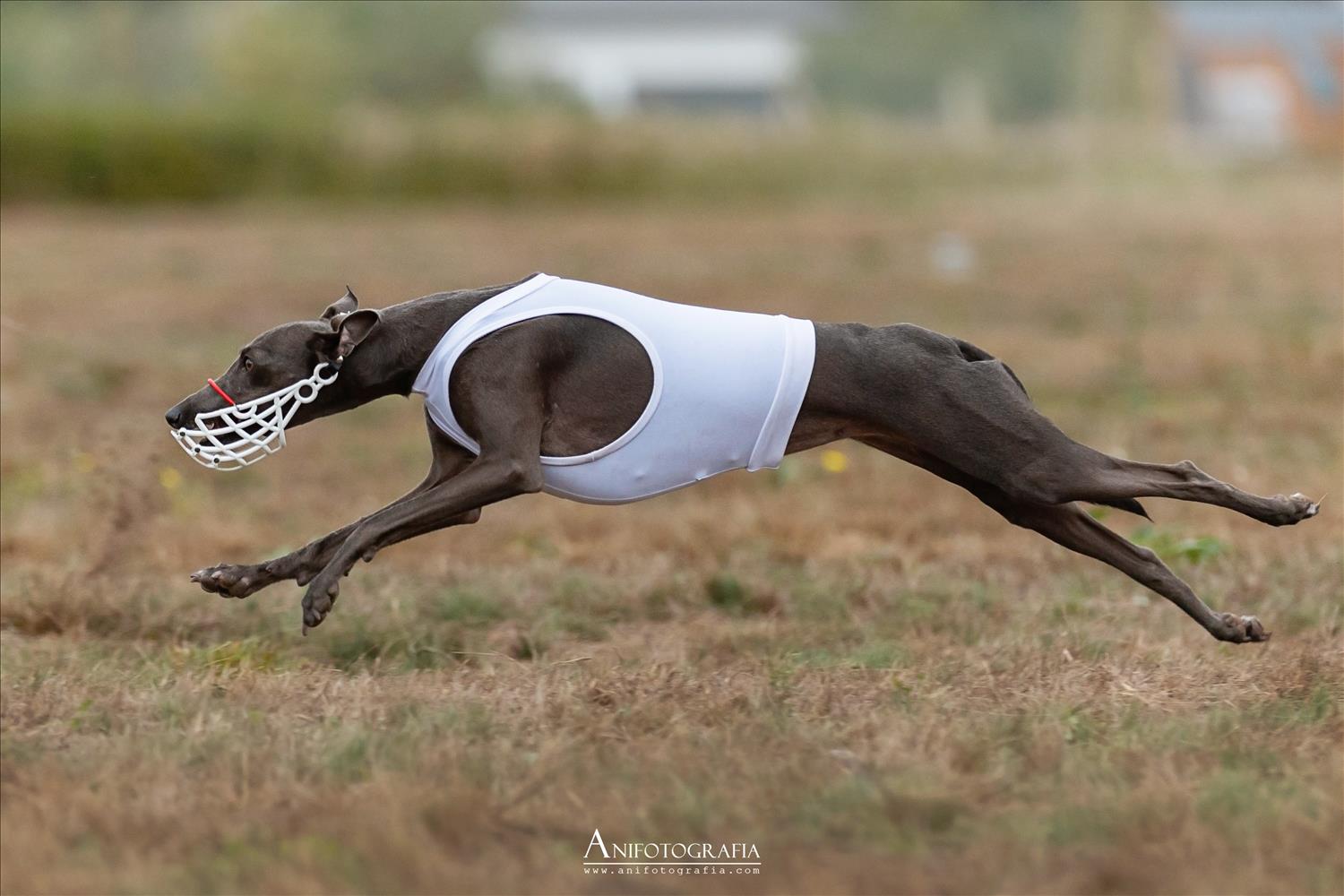 Bogina Super Charty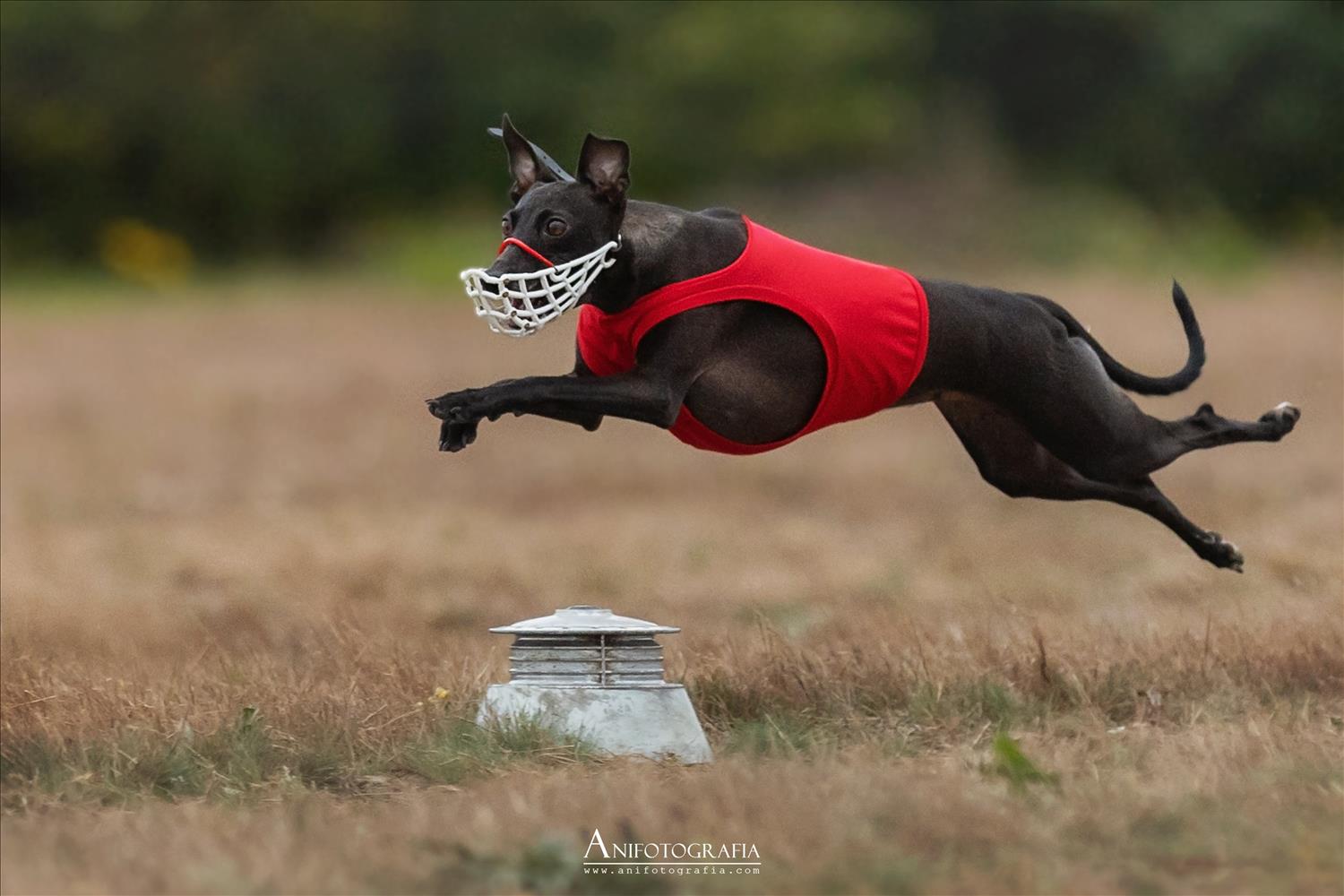 Kim Flo Super Charty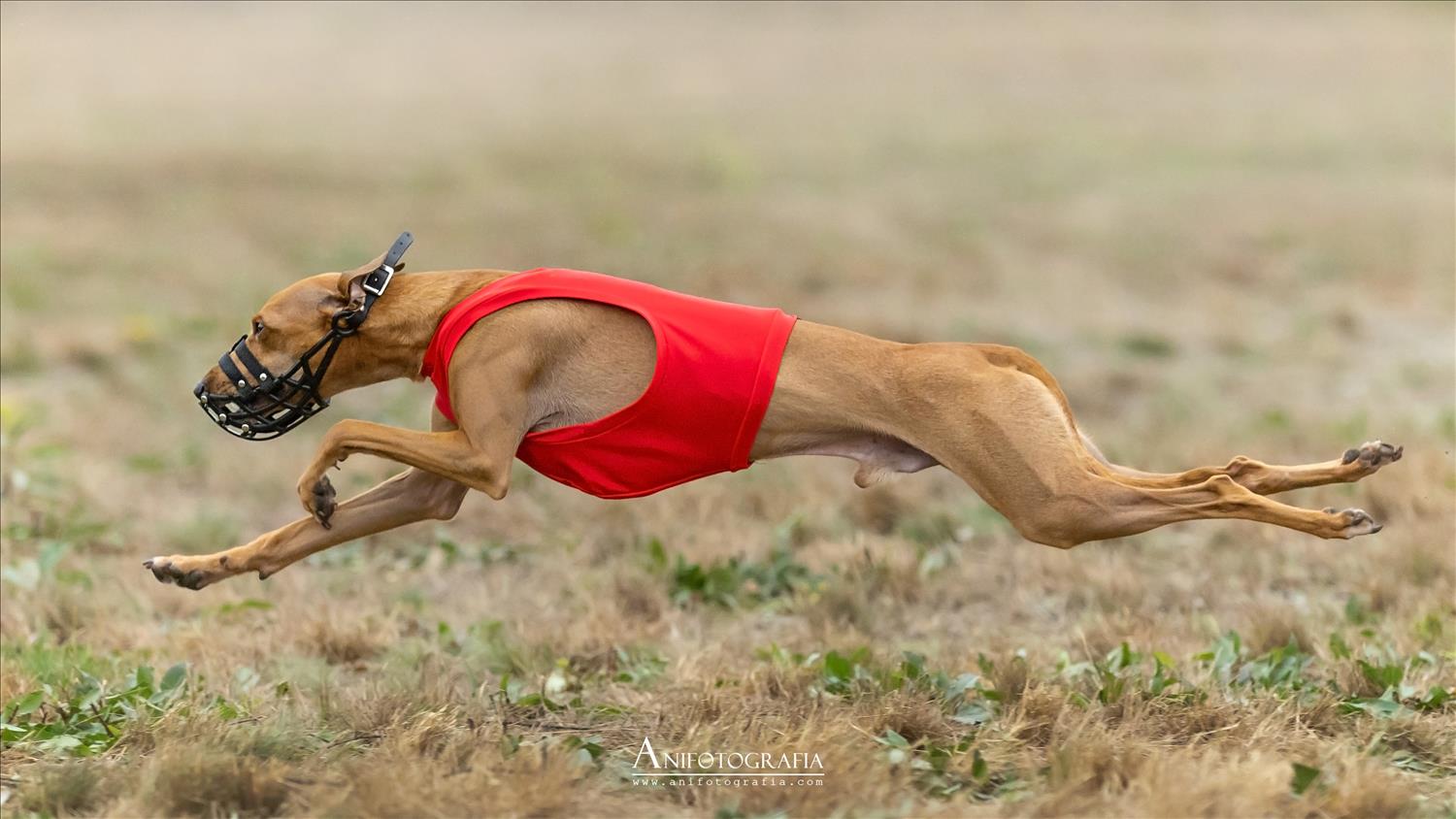 Wasabi Super Charty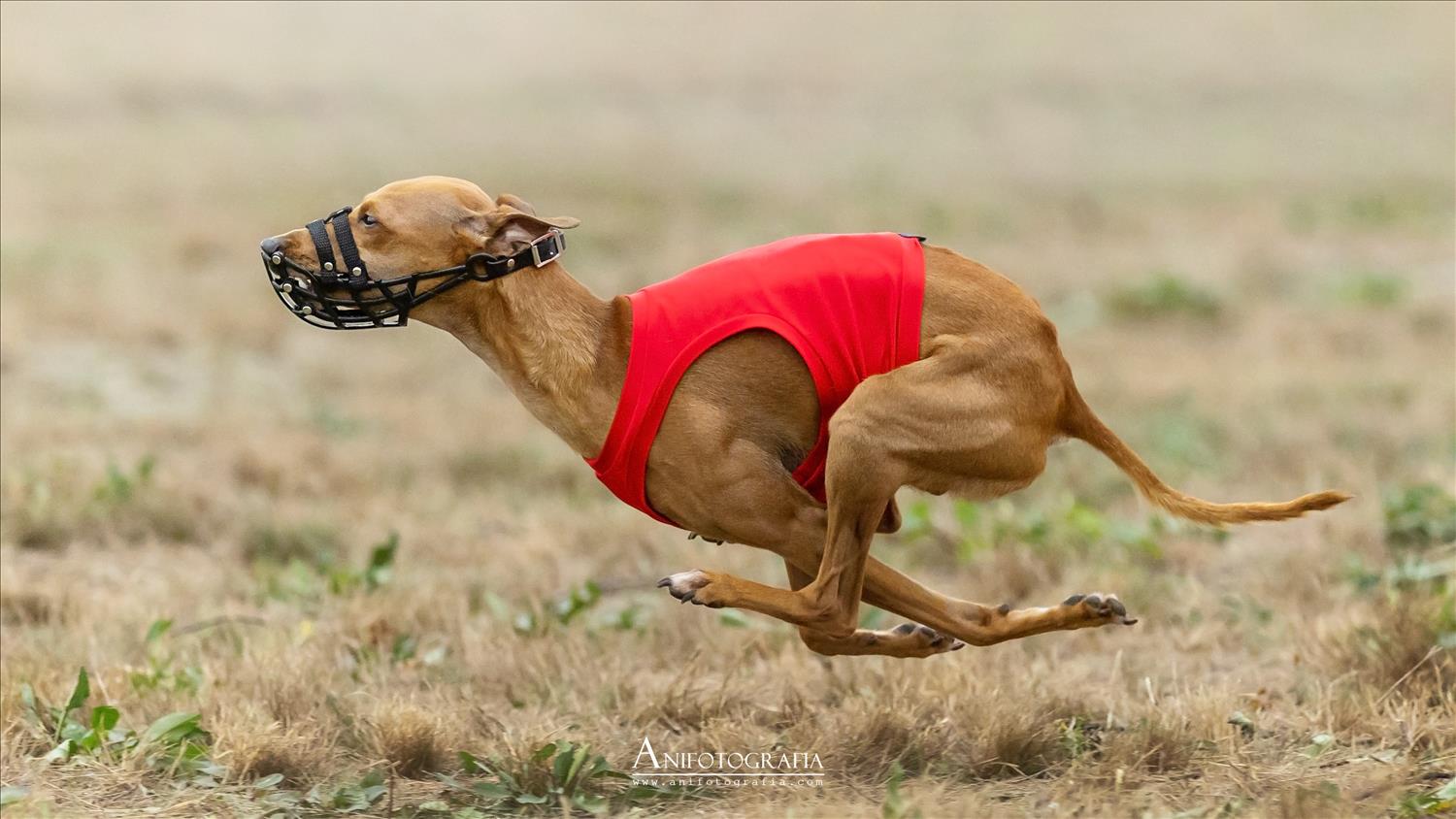 Wasabi Super Charty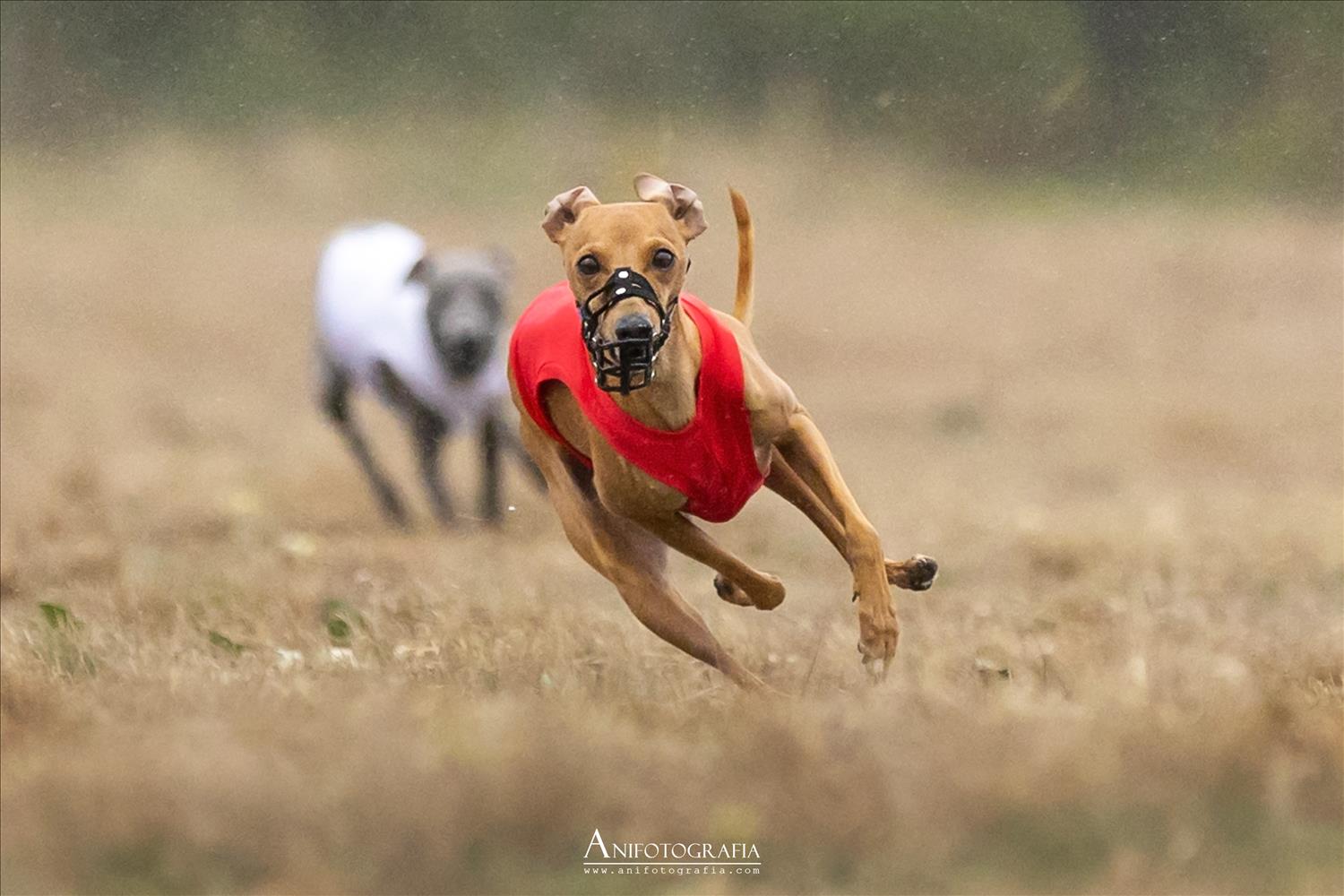 Wasabi Super Charty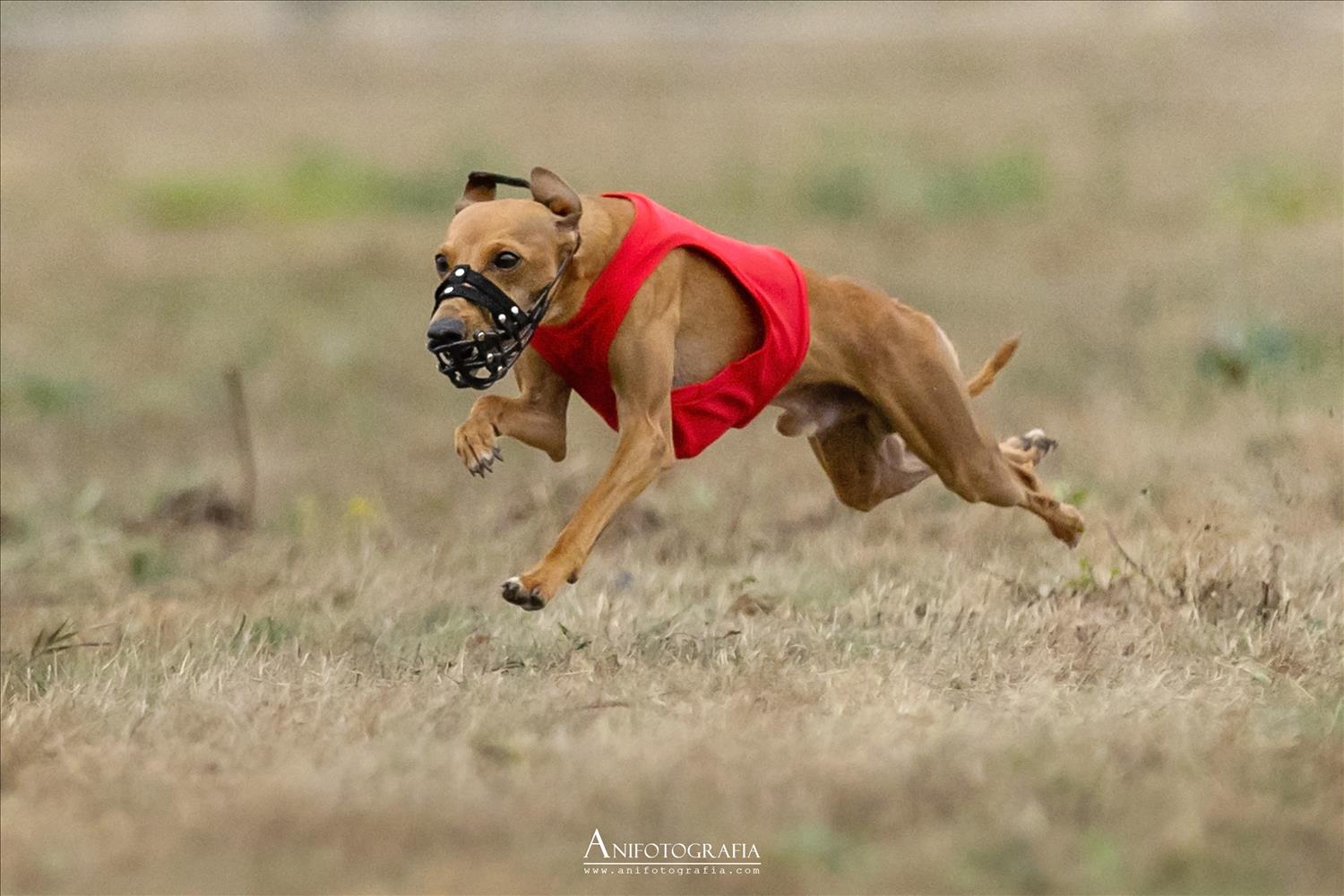 Wasabi Super Charty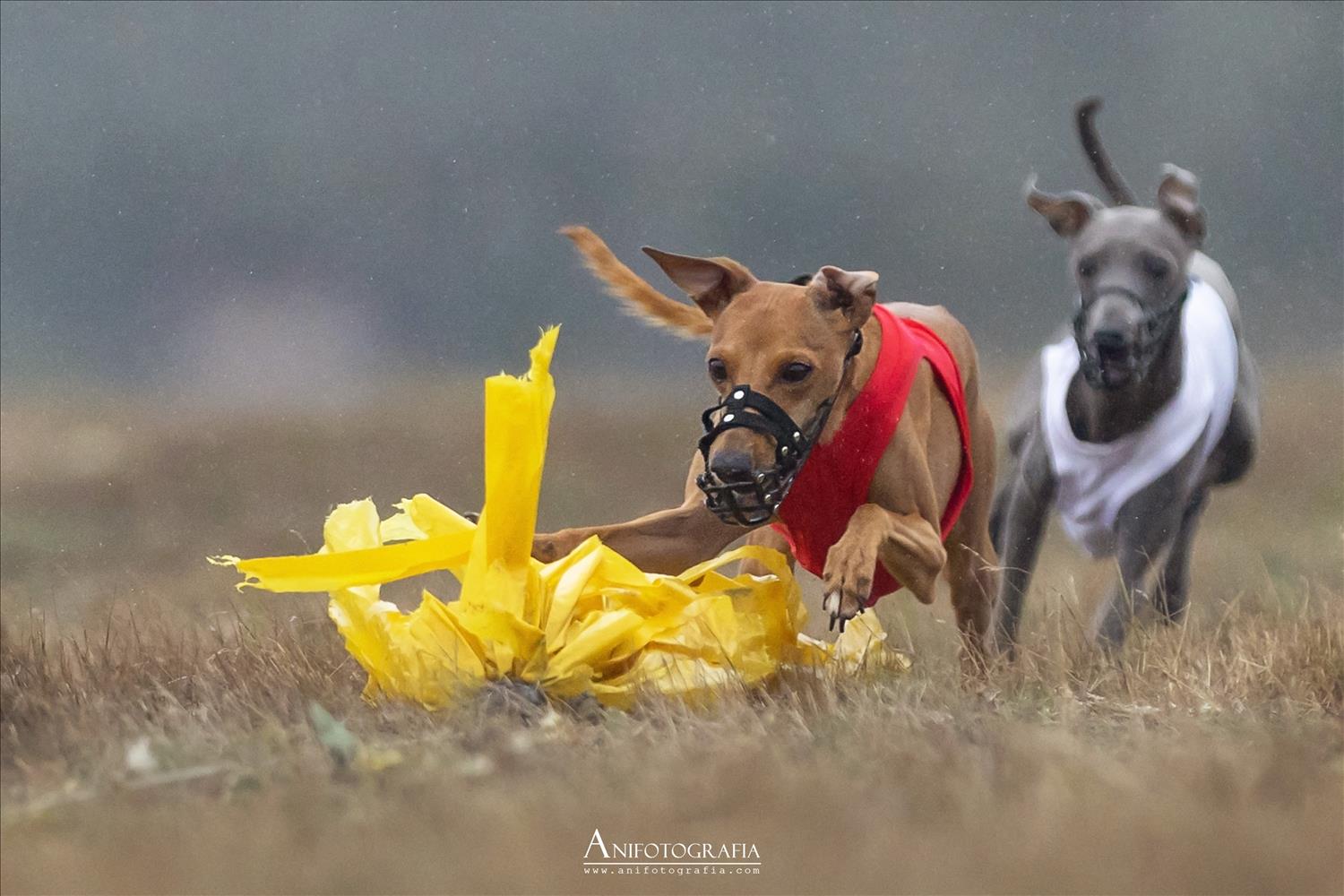 Wasabi Super Charty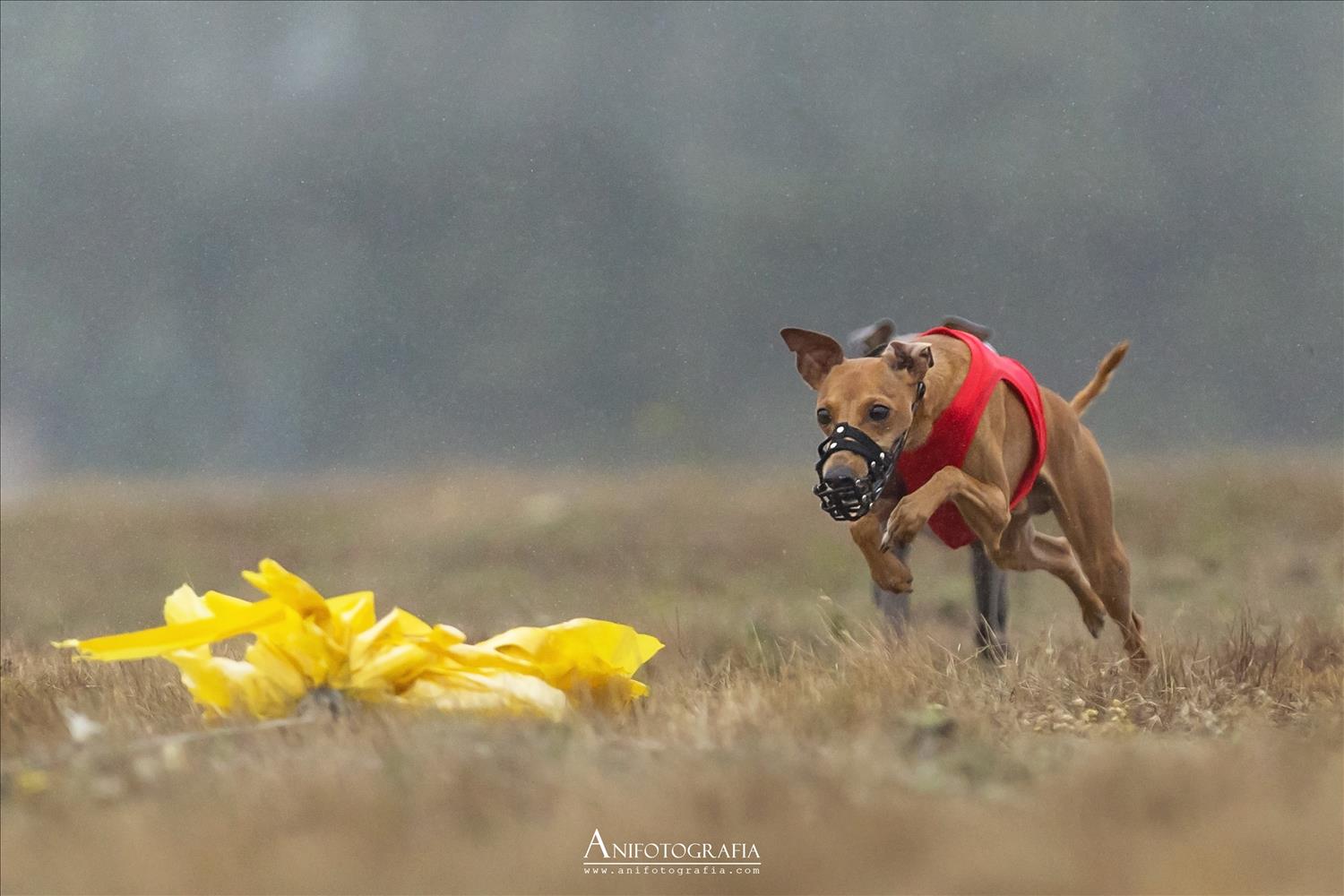 Wasabi Super Charty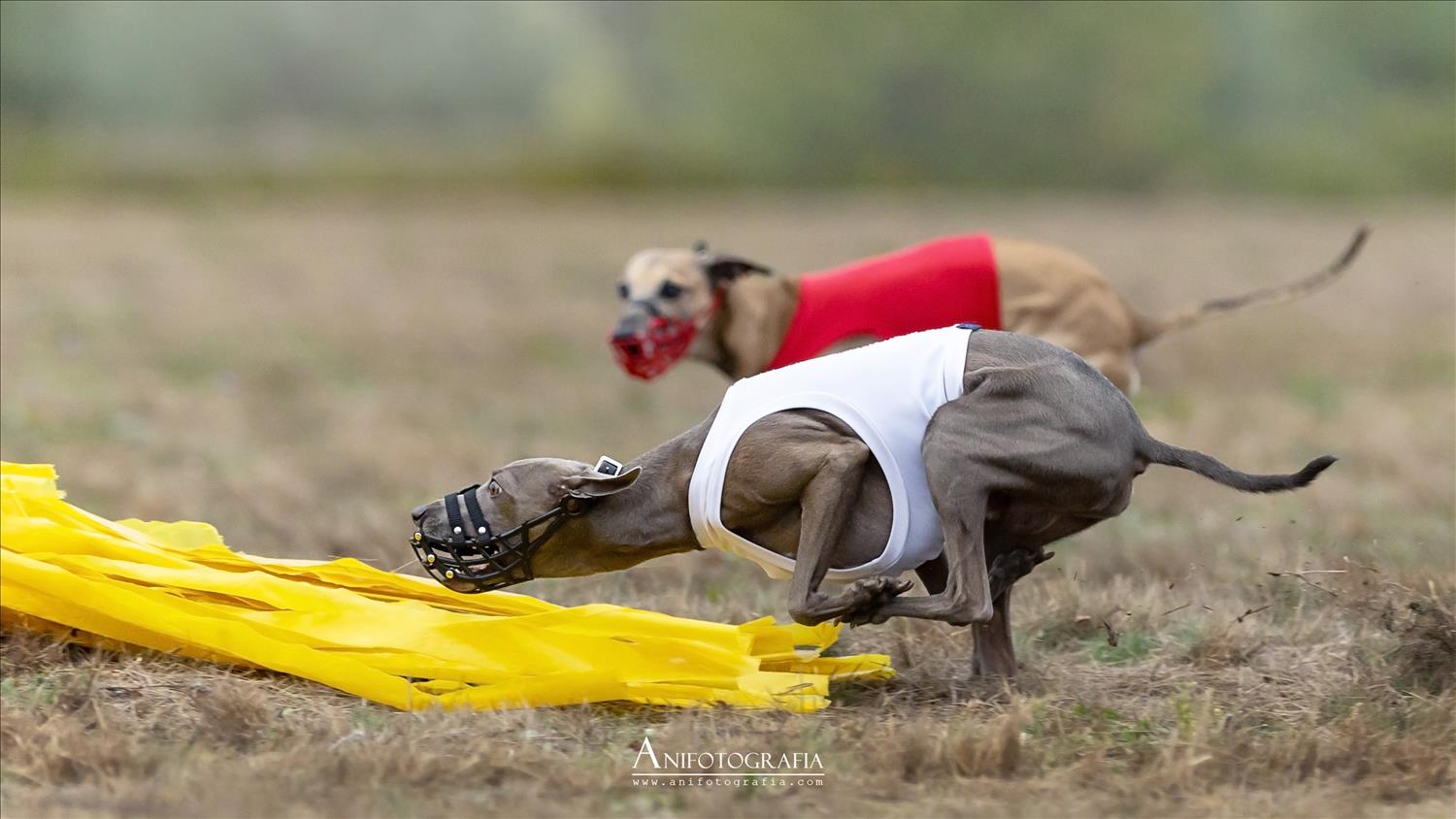 Duke Of Earl Super Charty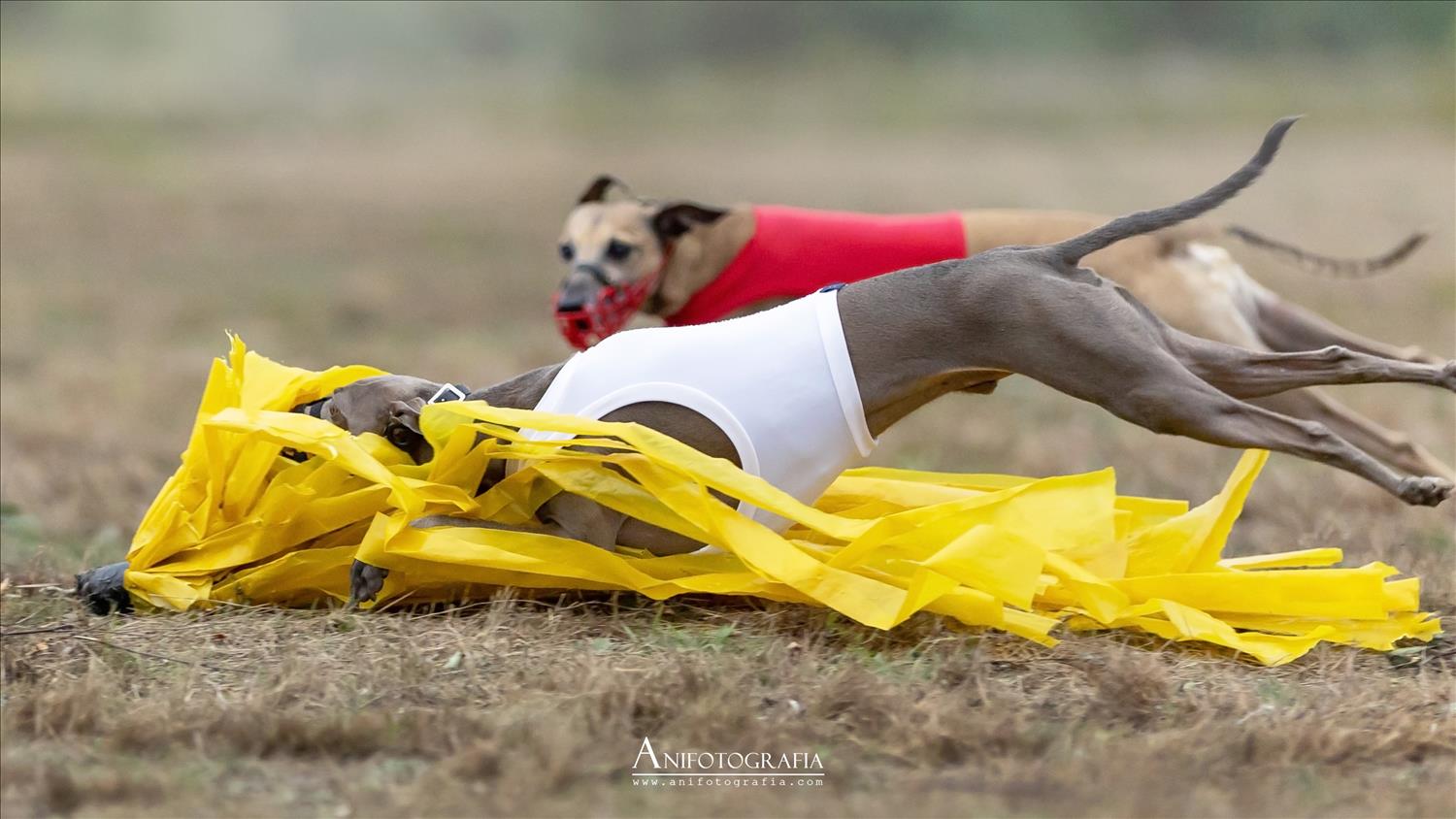 Duke Of Earl Super Charty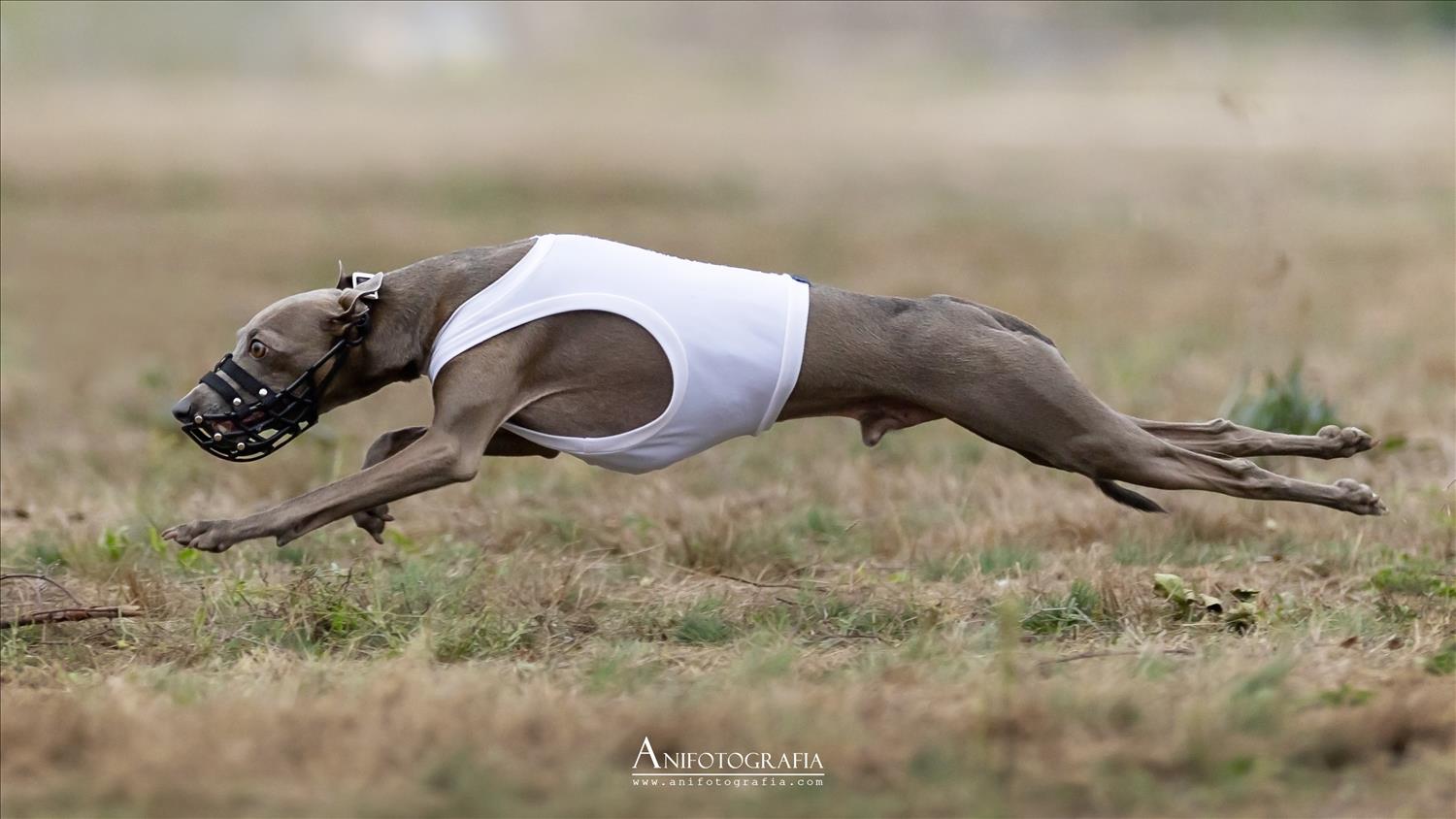 Duke Of Earl Super Charty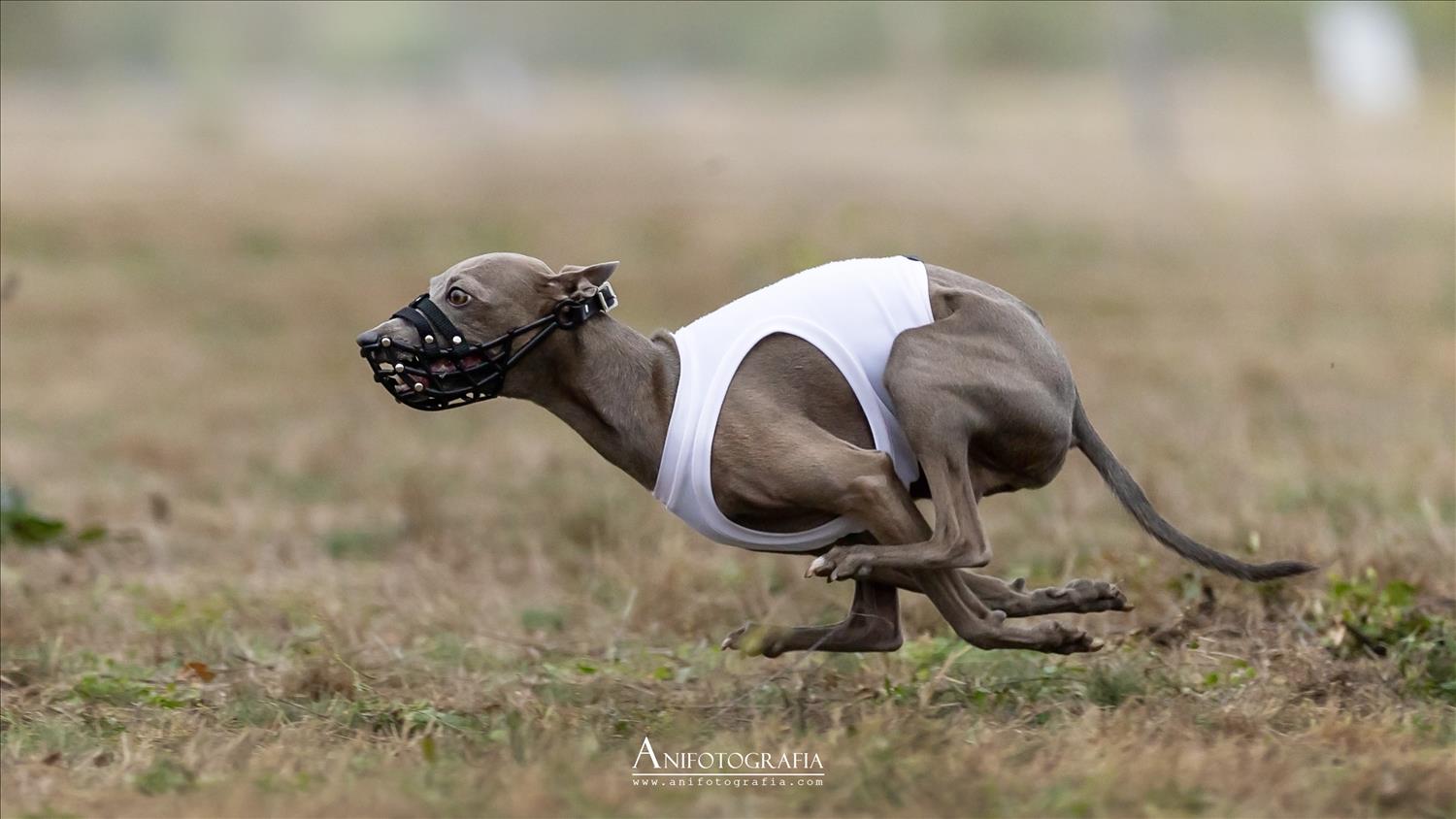 Duke Of Earl Super Charty